Daily Mass Schedule:
Tues-Fri 9:00am
Weekend Mass Schedule:
Sat 5:00pm English; 7:00pm Spanish
Sun 9:00am English; 12:30 Spanish
Confessions:
After daily mass and by appointment 707-837-8962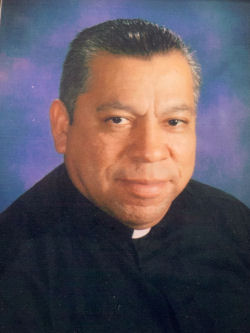 If you are not able to attend mass, please remember to continue supporting your parish financially. There are a few options.  You can mail in your contributions, you can drop it off in the parish office Monday – Friday, or we also have a pay pal account and this is the link –https://www.paypal.com/paypalme/OurLadyofGuadalupe
ANNOUNCEMENTS
THANKSGIVING DAY MASS SCHEDULE:
9:00 am – Bi-Lingual
KNIGHTS OF COLUMBUS PRIME RIB DINNER DEC 7th.  $25/person.  Tickets available after mass & in the church office.  No tickets available at the door.
If you have questions about the USCCB Charter for the Protection of Youth, please contact Gini Christani at 707-837-7620 or info@FurthCenter.com.