Daily Mass Schedule:
Tues-Fri 9:00am
Weekend Mass Schedule:
Sat 5:00pm English; 7:00pm Spanish
Sun 9:00am English; 12:30 Spanish
Confessions:
After daily mass and by appointment 707-837-8962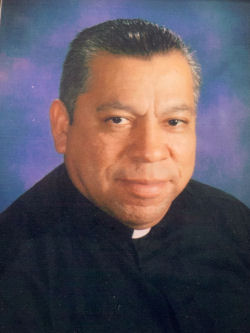 If you are not able to attend mass, please remember to continue supporting your parish financially. There are a few options.  You can mail in your contributions, you can drop it off in the parish office Monday – Friday, or we also have a pay pal account and this is the link –https://www.paypal.com/paypalme/OurLadyofGuadalupe
ANNOUNCEMENTS
Do you have questions about the USCCB Charter for the Protection of Children and Young People or would you like to know more about the Code of Conduct required for all clergy, staff and volunteers at OLG?  If so please contact our Safe Environment Coordinator, Gini Christani at 707-837-7620.
After Pentacost Sunday, special dispensation for attending mass due to Covid-19 has been discontinued.  PLEASE CONTINUE TO WEAR YOUR MASK INDOORS, REGARDLESS OF YOUR IMMUNIZATION STATUS.  THANK YOU.