Daily Mass Schedule:
Tues-Fri 9:00am
Weekend Mass Schedule:
Sat 5:00pm English; 7:00pm Spanish
Sun 9:00am English; 12:30 Spanish
Confessions:
After daily mass and by appointment 707-837-8962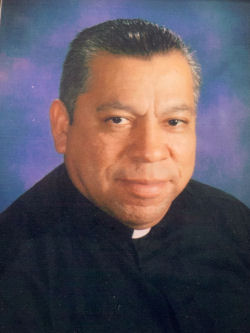 If you are not able to attend mass, please remember to continue supporting your parish financially. There are a few options.  You can mail in your contributions, you can drop it off in the parish office Monday – Friday, or we also have a pay pal account and this is the link –https://www.paypal.com/paypalme/OurLadyofGuadalupe
ANNOUNCEMENTS
Congratulations to our raffle winners and to everyone who helped us raise $30,000 from the Fiesta Mexicana.
Save The Date
October 28, 2023 – A Year of the Eucharist with Deacon Dance Farrell – 2:00-4:30.
Togetherness Tuesdays!
The third Tuesday of every month (except December) please join your parish family for a pot-luck dinner in the Mary Agatha Furth Center at 6:00pm.
Make new friends and catch up with old ones.